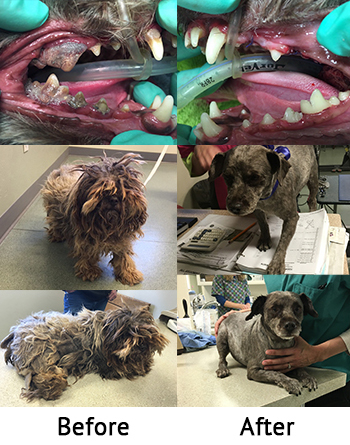 Coco's story is an amazing one and the San Juan Veterinary Clinic team is pleased to be a part of giving it a happy ending.
A client of ours found this sad little dog—now affectionately known as Coco—wandering around in the middle of nowhere without any collar or identifying features. This sweet animal was a mess, with several masses on its body and mouth and teeth in horrible condition. We performed a wellness exam, groomed her, and did a major overhaul on her mouth.
The client who brought her to us attempted to find the dog's owner by posting ads in the newspaper and hanging up signs, but no owner came forward. Sweet Coco has now become a happy member of her rescuer's family. Don't you love when stories have happy endings? We sure do!